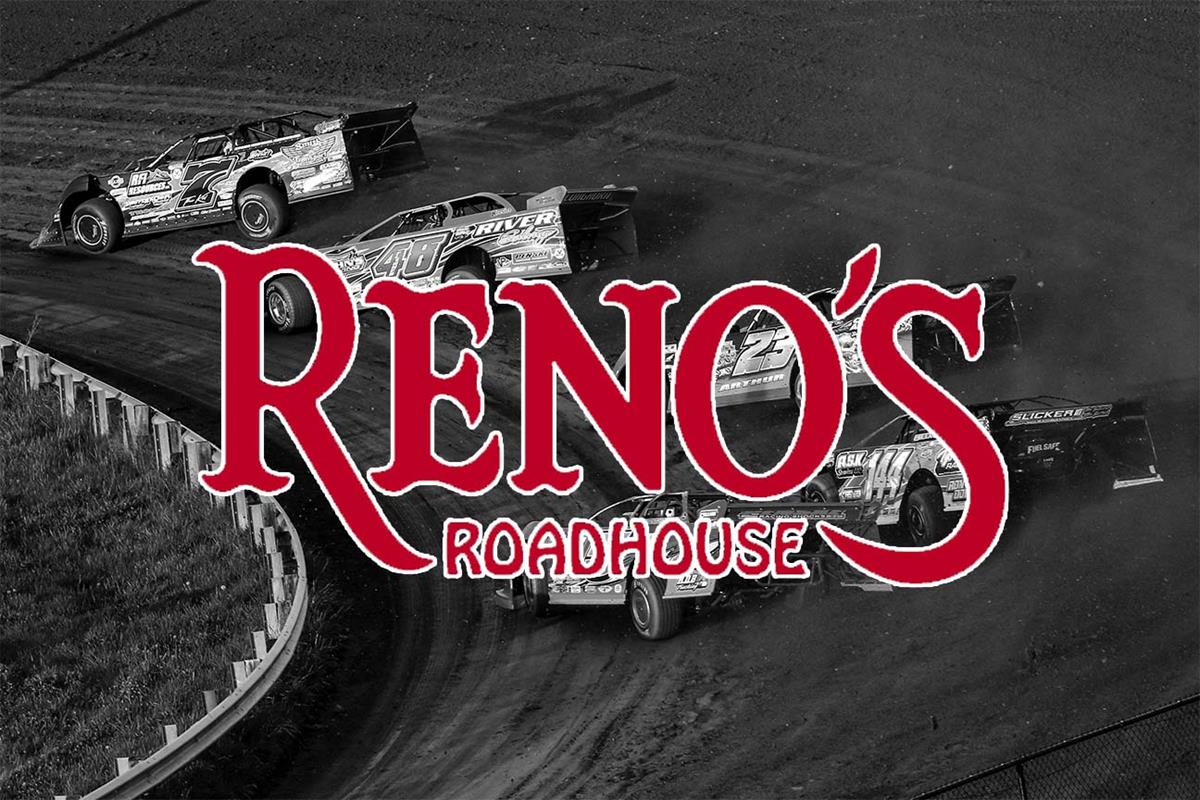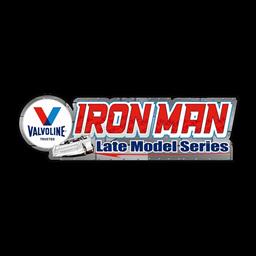 12/23/2021
Iron-Man Late Model Series
---
Reno's Roadhouse Added to Iron-Man Racing Series Family Sponsor List for 2022
SOMERSET, KENTUCKY (December 23, 2021)- Officials with the Iron-Man Racing Series family based in Somerset, KY are pleased to announce an agreement that will see local business Reno's Roadhouse of Somerset, KY become an official series beginning with the 2022 racing season. This partnership applies to the entire family of Iron-Man Racing Series tours that includes both the northern and southern divisions of the Valvoline Iron-Man Late Model Series and the Brucebilt Performance Iron-Man Open Wheel Modified Series.
"I've been eating at Reno's Roadhouse for several years and the staff and service there are top notch. Owner Gary Spigle and his sister Cristy and the rest of the staff know what the meaning of treating their customers like family really is. They offer a wide variety of menu items including quality fresh cut steaks, chicken and salads as well as great drinks and appetizers and they even offer daily specials," stated CT Promotions President Chris Tilley.
The Reno's Roadhouse concept appeals to broad range of customers by offering generous portions of moderately priced food in a casual and entertaining atmosphere. The lively, friendly atmosphere is designed to appeal to families, couples, and single adults, as well as business professionals. The Reno's Roadhouse concept emphasizes "back to basics" relying on good food, fair prices, and excellent service. Reno's Roadhouse promises to provide 100% guest satisfaction during each visit. While this location is in Somerset, KY, Reno's Roadhouse has other locations in Morehead, KY, Wise, VA, and Logan, WV. For more information about Reno's Roadhouse, visit their website at www.renosroadhouse.com.
Back to News