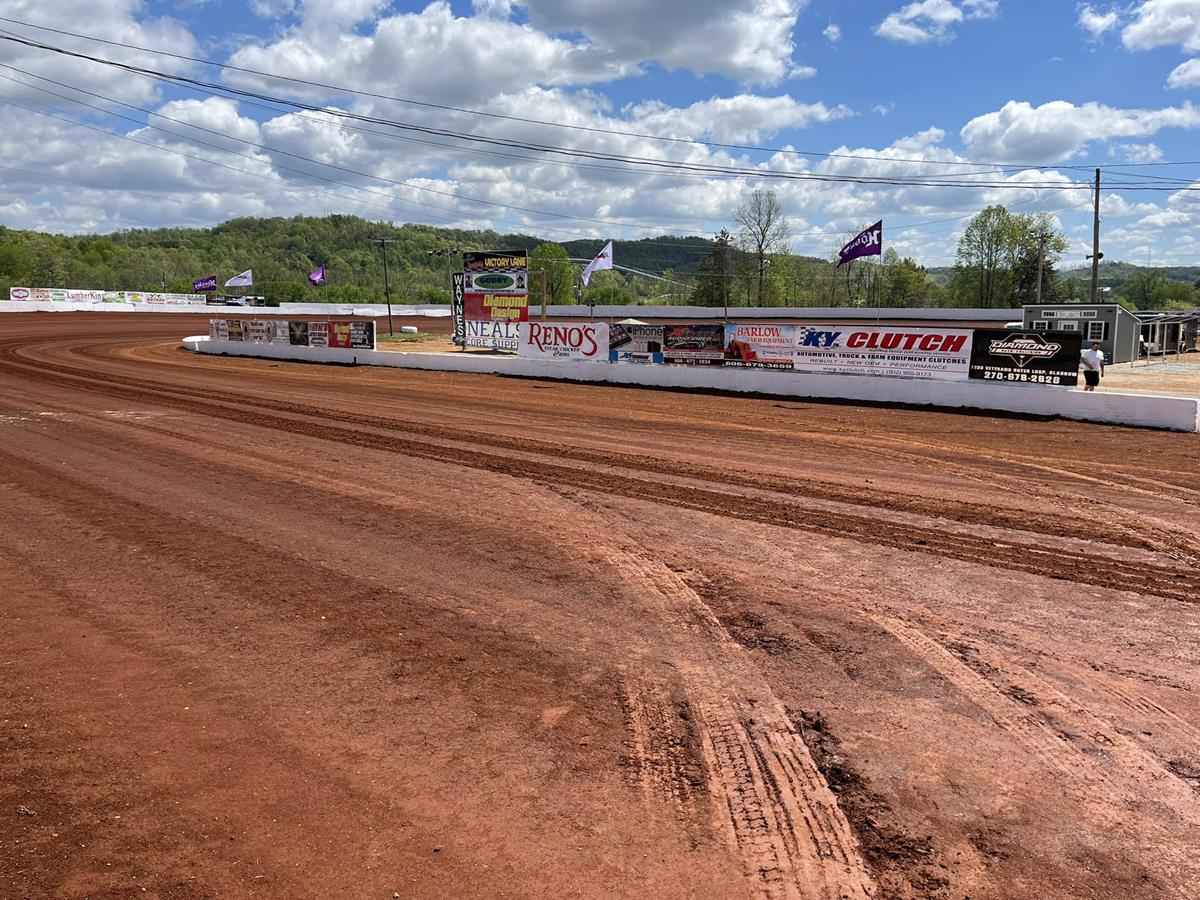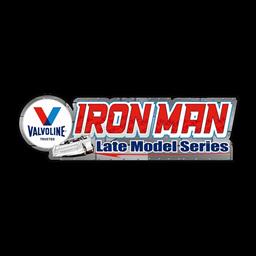 4/25/2023
Iron-Man Late Model Series
---
Ponderosa and Lake Cumberland Speedway Announce Hall of Fame Class of 2023
SOMERSET, KY (April 25, 2023)—Ponderosa Speedway located in Junction City, Ky. will have their inaugural class in this year's Hall of Fame which will be on Friday June 16 as part of a doubleheader weekend with Lake Cumberland Speedway.
This year's class of the Hall of Fame at Ponderosa Speedway will feature six drivers and three contributors: Bobby Carrier Sr., Eddie Carrier Sr., Paul "Big Daddy" Feistritzer, Mike Jewell, CJ Rayburn and Timmy Yeager. This year's contributors include: Ann & Wayne Bowen, Archie & Donnie Coffman and Jeff Gullett.
This year's fourth class of drivers for the Lake Cumberland Speedway Hall of Fame includes five drivers and three contributors. The drivers include: Tommy Hargis, Carlos Morrow, Doug Smith, Danny Sumpter and Tim Taylor. This year's contributors include: Chubby Baird, Estill Baker and Jimmy Cundiff. Lake Cumberland's Hall of Fame ceremonies will take place on Saturday June 17 on the victory lane stage.
BOBBY CARRIER SR. – Longtime racer from Mercer County, Ky. began his racing career in the 1970's in his familiar # Z9 and was a long-time Late Model competitor at Ponderosa and other tracks around the region. Once the Sportsman division took off around the Central Kentucky area, Bobby Sr. would become one of the drivers to beat in the class at Ponderosa capturing several feature wins. Very well respected by all of his fellow competitors and was always willing to help a fellow racer.
EDDIE CARRIER SR. – Longtime racer from Burgin, Ky. began his racing career in the 1970's in his # C9 machine and found victory lane on many occasions at Ponderosa Speedway. Carrier was one of the first Late Model winners at Tazewell (Tenn.) Speedway after it was reconfigured into the high-banks that we now see today. Carrier found great success in the Donnie House Black Magic Coal-sponsored # 155 and was one time a teammate to the East Tennessee legend H.E. Vineyard. After his driving career ended, he was crew chief for drivers such as Don O'Neal, Thomas Ware, Steve Casebolt and his son Eddie Jr.
PAUL FEISTRITZER – Affectionately known as "Big Daddy" began his racing career around 1980 and would team up with legendary car owner and sponsor Chubby Baird to wreak havoc on competitors throughout Central Kentucky, but especially Ponderosa Speedway, where he was victorious on several occasions and was also a former track champion at Ponderosa Speedway. After taking a break from racing for a while, Big Daddy made a comeback in the late 2000's in the Pro Late Model Class and would race alongside his son P.J.
MIKE JEWELL – The Scottsburg, Ind. native raced frequently at the Central Kentucky D-shaped oval for many years finding success in the mid to late 1990's and early 2000's. Jewell went on to become the 1998 track champion, the 1995 Fall Classic winner, the 2001 Pete Abell Memorial, 2011 Friday Night Rumble winner and was also a nine-time winner of the "Butterball" Wooldridge Memorial at Richmond an hour away. Jewell was a well-respected driver by the fans and competitors alike and well known for giving his trophies to children in the grandstands after a victory. Jewell was also a 2005 co-champion of the Battle of the Bluegrass DirtCar Series. Jewell is also a member of the National Dirt Late Model Hall of Fame.
CJ RAYBURN – The veteran chassis builder of Whiteland, Ind. formerly of Yosemite, Ky. was a longtime racer of his famed CJ1 race car at events all across Central Kentucky including Ponderosa Speedway, his home track. He claimed the 1996 Pete Abell Memorial and the Fall Classic win. In the 90's era he was a threat to win on any given night and had numerous top-five finishes throughout that span. Rayburn or "Bud" known by so many, revolutionized the dirt late model chassis industry. He went on to become a member of the inaugural class of the National Dirt Late Model Hall of Fame, a Kentucky MotorSports Hall of Fame Member and was a proud Kentucky Colonel. Rayburn passed away on January 1, 2022.
TIMMY YEAGER – The Harrodsburg, Ky. native first made his mark in the area of Central Kentucky in the Bomber division in the 1990's and would eventually go Late Model racing, teaming up with crew chief Jeff Gullett to drive for Double D Motorsports and garner many Late Model victories in and around the area including the 2000 Pete Abell Memorial win at Ponderosa Speedway. Yeager was a driver that was very adaptable to track conditions and was competitive no matter whose car he was driving and what division he might be competing in that night.
ANN & WAYNE BOWEN – Owners and operators of Wayne Bowen Racing Supply. Long-time supporter of Ponderosa Speedway as a sponsor and also would bring his parts trailer to the track weekly to provide a service to the racers by selling parts, tires, fuel etc. It has been said that Wayne Bowen has kept many a racer on the track and if it were not for him, they would not be able to race. Bowen, along with his wife Ann, have been a driving force behind the scenes for dirt track racing in the area for many decades.
ARCHIE & DONNIE COFFMAN – The Coffman brothers have been heard on many public address systems across the region including Ponderosa Speedway. Archie was an announcer back in the 1970's, while brother Donnie would serve as the official track photographer during this time period and these two together could put together some entertaining shenanigans for fans and competitors alike. Donnie would announce at the track during the 1990's and Archie would move on to the truck and tractor pulling ranks and become a promoter and announcer in that industry as well.
JEFF GULLETT – Been around Ponderosa Speedway for many years, having worked at the track and even having raced a few times "back in the day". Gullett would later use his mechanical talents to gain a place in the area, wrenching for drivers such as Jeff Coulter, Dustin Neat, Timmy Yeager, Mike Hawley, and Greg Johnson among others and is currently the crew chief for Justin Rattliff and also serves in that role for Daulton Wilson, while also having turned wrenches for Don O'Neal and Jason Jameson during their tenures as a teammate to Rattliff.
TOMMY HARGIS – Longtime competitor at Lake Cumberland in the Road Hog division and also was a competitor in the Open Wheel Modified division and sometimes in a dirt late model. Visited victory lane on many occasions in both the Road Hog and Open Wheel Modified divisions. Well respected by his fellow competitors and always competitive in whatever he division he raced.
TIM TAYLOR – Has competed in many divisions at Lake Cumberland Speedway, most recently in Open Wheel Modified and Late Model divisions. Former Late Model track champion at LCS. Well respected by competitors and fans alike and always willing to lend a helping hand to fellow competitors and longtime supporter of Lake Cumberland Speedway.
CARLOS MORROW – When the Chevette division was mentioned at Lake Cumberland Speedway in the late 1990's and early 2000's, Carlos Morrow was the driver that competitors had to beat. Morrow was dominant in the division at times and was also a track champion in the class as well.
DOUG SMITH – A second-generation competitor that made Lake Cumberland Speedway his Saturday night home for the first decade of his racing career, racing in the Late Model division. Smith would also have success with the Battle of the Bluegrass Series (2004 Rookie of the Year) and Northern Allstars Late Model Series as well. Smith, whose large stature could be intimidating, was very soft spoken and well respected by racers and fans alike.
DANNY SUMPTER – Started his racing career in the late 1970's and would make Lake Cumberland Speedway his racing home on Saturday nights back when the track was known as Burnside Raceway. Competed in the Late Model division in the early portion of his career and would later compete and win in the Road Hog division. Always known for having sharp looking race cars.
JIMMY CUNDIFF – Longtime car owner going back into the 1970's. With Cundiff as the car owner and crew chief, he would team up with driver Dale Atwood and they duo would make a formidable combination, with Cundiff fielding cars for Atwood to drive in the Late Model and Late Model Sportsman divisions of the time at Lake Cumberland Speedway, dominating the competition and scoring many feature event wins in both divisions during the 1980's and 1990's. Cundiff also fielded an Open Wheel Modified for competitors for several years.
ESTILL BAKER – Called Pulaski County his home. For many years, served as track prep guru for Lake Cumberland Speedway also serving as grader operator for the country road department. Baker was also an official during several occasions but was most known for having the smooth racy surface at Lake Cumberland Speedway during several decades.
CHUBBY BAIRD – longtime car owner and sponsor that field cars for drivers such as Paul "Big Daddy" Feistritzer and David Speer and his cars with the Chubby Baird Gate Company visited victory lane many times at Lake Cumberland. Baird was also known on the national level as well, also having sponsored cars driven by the late Jack Boggs. Baird was also a longtime sponsor of both Ponderosa and Lake Cumberland Speedways back in the day.
The Hall of Fame weekend at Ponderosa and Lake Cumberland features the Valvoline Iron-Man Late Model Series with a pair of $7,500-to-win events along with action from the Brucebilt Iron-Man Open Wheel Modified Series and the American Crate Allstar Series.
For more information on these events June 16 and 17, visit www.PonderosaSpeedway.net or visit www.LCSpeedway.net
Back to News