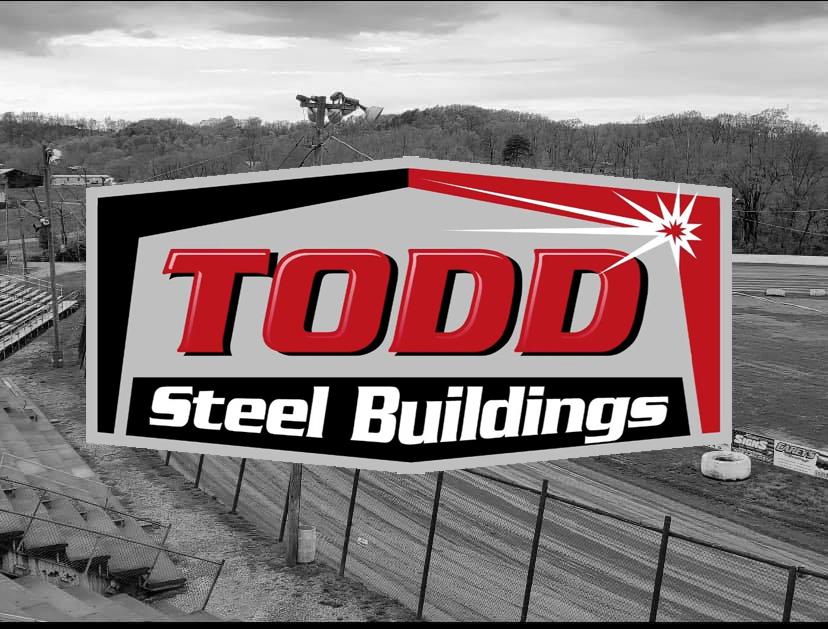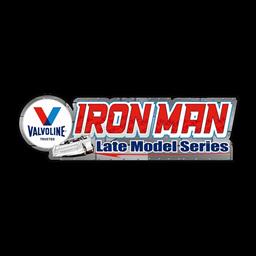 3/27/2023
Iron-Man Late Model Series
---
Iron-Man Racing Series Family Welcomes Todd Steel Buildings as 2023 Series Marketing Partner
SOMERSET, KENTUCKY (March 27, 2023)- Officials with the Iron-Man Racing Series family based in Somerset, KY are pleased to announce a new marketing partnership for the 2023 racing season as Todd Steel Buildings has become an official marketing partner for the upcoming racing season with the family of Iron-Man Racing Series tours that includes both the northern and southern divisions of the Valvoline Iron-Man Late Model Series and the Brucebilt Performance Iron-Man Modified Series.
"We're thrilled to have Todd Steel Buildings join the Iron-Man Racing Series. The Todd Family has been long-time supporters of dirt track racing for many decades now and we think their partnership with our series is a great fit," stated Chris Tilley, President of CT Promotions LLC.
Todd Steel Buildings is a family-owned business located in Somerset, KY that started as Todd Truss Company over 3 decades ago. As the company enjoyed success as a manufacturer of wooden trusses, they saw a need in their area for metal siding and roofing, so in 2006 Todd Metals, Inc began. Todd Metals provided a gateway to garner new relationships and the opportunity to strengthen our bond with the surrounding communities through customer satisfaction. This provided yet another opportunity to grow in 2014, Todd Steel Buildings was launched. The steel buildings department is a branch of Todd Metals, Inc. and Todd Steel Buildings is an in-house manufacturer of low rise rigid framed steel buildings. Todd Steel Buildings is a one-stop shop in the steel building industry. Todd Steel Buildings values their customers and want to design the best building for the needs of their customers. Whether it be agriculture, commercial, religion, residential, or any other category of build, Todd Steel Buildings can design and tailor to fit what the customer desires. Todd Steel Buildings covers the entire state of Kentucky as well as southern Indiana, southern Ohio, West Virginia, Tennessee, western North Carolina, and eastern parts of Missouri. For more information regarding Todd Steel Buildings, visit the home on the world wide web at www.toddsteelbuildings.com.
For more information on the Valvoline Iron-Man Late Model Series, please visit www.IMDIRT.net. More information on the Brucebilt Iron-Man Open Wheel Modified Series can be found by logging on to www.IMOPENWHEEL.net .
Back to News